Honduras' Luis Garrido Suffers Horrific ACL Tear And PCL Tear [WARNING: GRAPHIC]
 Honduras' Luis Garrido Suffers Horrific ACL Tear And PCL Tear [WARNING: GRAPHIC]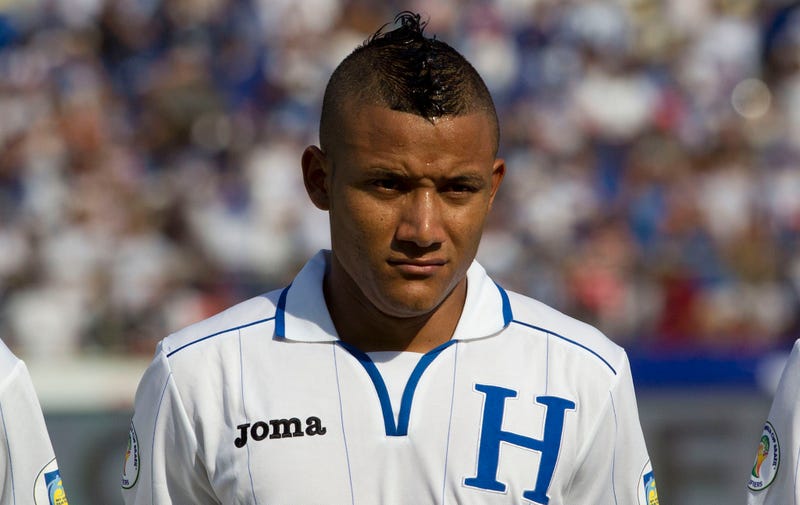 Honduras midfielder Luis Garrido was rushed to hospital on Tuesday night after suffering a torn posterior and anterior cruciate ligament in his country's World Cup qualifying defeat by Mexico.
The Houston Dynamo star will undergoing surgery on his right knee after his grounded leg appeared to snap forward under falling Mexico midfielder Javier Aquino in a first-half challenge in San Pedro Sula.
Garrido, 25, was replaced by Arnold Peralta in the 43rd minute and doctors in Honduras have confirmed he has damaged four ligaments in his right leg. He is expected to be ruled out for at least a year.
***WARNING GRAPHIC CONTENT OF GARRIDO KNEE INJURY***
Corona scored in the 67th minute, six minutes after coming on as a substitute. Damm entered in the 70th minute and doubled the lead for the visitors two minutes later.
Garrido's future in Houston is up in the air after the Major League Soccer season concluded with Owen Coyle's side failing to qualify for the play-offs from the Western Conference.
The MLS franchise have hinted that they would continue Garrido's contract into next season, although it is not known whether his new injury would scupper those hopes.
Sources: